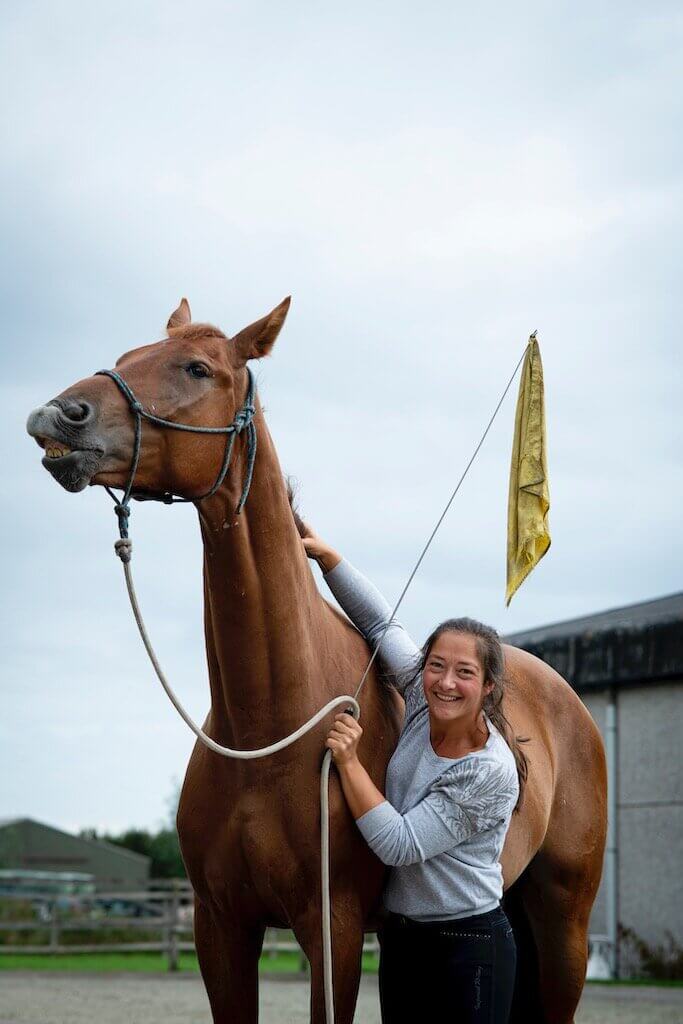 Horsemanship & Sport
Horse behaviour and training consultant.
My goals?
Helping horse and rider to better understand each other, to feel safe and build a harmonieus relationship.
I am your coach that will push your limits, help you become a better trainer and fullfil your dreams and ambitions with your horses.
I am always aiming for a balance between sports, horsemanship and science.
Looking forward to work together!
"

Ik heb de begeleiding van magali ervaren als een echte verrijking, ook naar het werk met mijn andere paarden toe. Een aanrader voor elke ruiter, ook zonder "probleempaarden".

Yana