ABOUT MAGALI
If you are not willing to learn, no one can help you

BUT if you are determined to learn, no one can stop you!
As a child I couldn't stop talking about horses and ponies.
My job is my passion and that's a dream come true. When I was young, I was always attracted to those 'difficult' horses. It was a challenge and I wanted to understand why they were behaving in a certain way. I started questioning the 'normal' methodes and started learning more about 'horsemanship'.
Bringing together sport and horsemanship techniques creates a nice balance between the mental and physical training. Today, HORSEMANSHIP, SPORT en SCIENCE are inseparable for me. Equitation science teaches about learning principles, horse welfare and behaviour and makes us a better trainer and horse owner.
My education
2005-2008
In 2005 I subscribed for a full-time Horsemanship program at 'Haras de La Cense' in France. Famous horsemen: Andy Booth, Buck Brannaman, Ray Hunt, a.o. were some of our teachers and inspiration.
During 2,5 years we learned everything about horses behaviour, welfare, learning principles, teaching, management… We had theoretical as well as practical courses: horsemanship, classical riding, dressage, jumping, eventing and western…
Training young horses in Montana, US, during one year, was part of this great program. 200 young horses for 10 students: groundwork, foundation training with the 2 year olds, building trust and starting the 3 year olds and refine the training of the 4 and 5 year olds. This was a unique learning opportunity. What I have learned in Montana is very valuable and I still use it in my daily training and teaching.
2008-2010
After the La Cense program, I worked in Pompadour, France, for 2 years. I was responsible for developing the horsemanship lessons and clinics.
2011-now
I work as a training and behaviour consultant, in Belgium and abroad. I want to help horses and owners to better understand each other, so they can enjoy being together, at home, on a competition, in the forest or at the beach…
Eager to learn, I'm always looking for more scientific research. This brought me to 'Equitation Science International' and the annual ISEScongressen.
I studied the ESI program and graduated in 2021.
It's a pleasure to share this knowledge with you!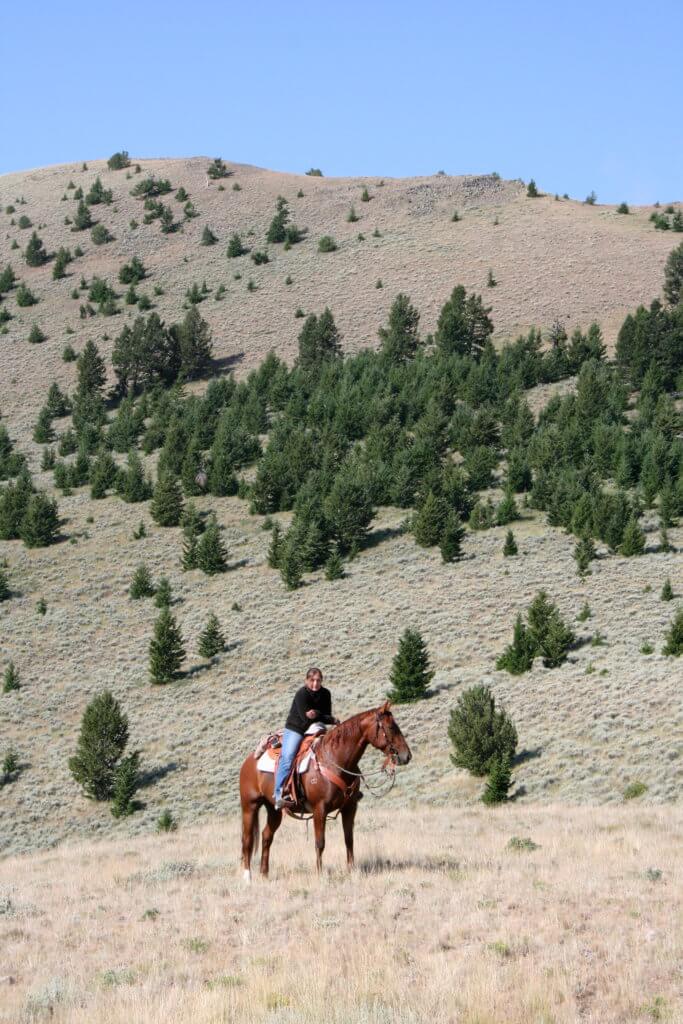 Diplomas and certificates
Diploma 'Equitation Science International'
Diploma of Haras de La Cense instructor
BFEE3 (French ethology degrees)
Savoirs 1-5 / Degre 1-8 La censé
BJEPS (Brevet Professionel d'Equitation)
Trainer B
'Ethology & welfare' by dr. Machteld van Dierendonck
'Equine physiology' by dr. Carolien Munsters
First aid course
Bachelor in communication – Artevelde Hogeschool, Gent
Postgraduate in corporate communication – Toronto CA
"

Ik heb de begeleiding van magali ervaren als een echte verrijking, ook naar het werk met mijn andere paarden toe. Een aanrader voor elke ruiter, ook zonder "probleempaarden".

Yana