Let's go to the beach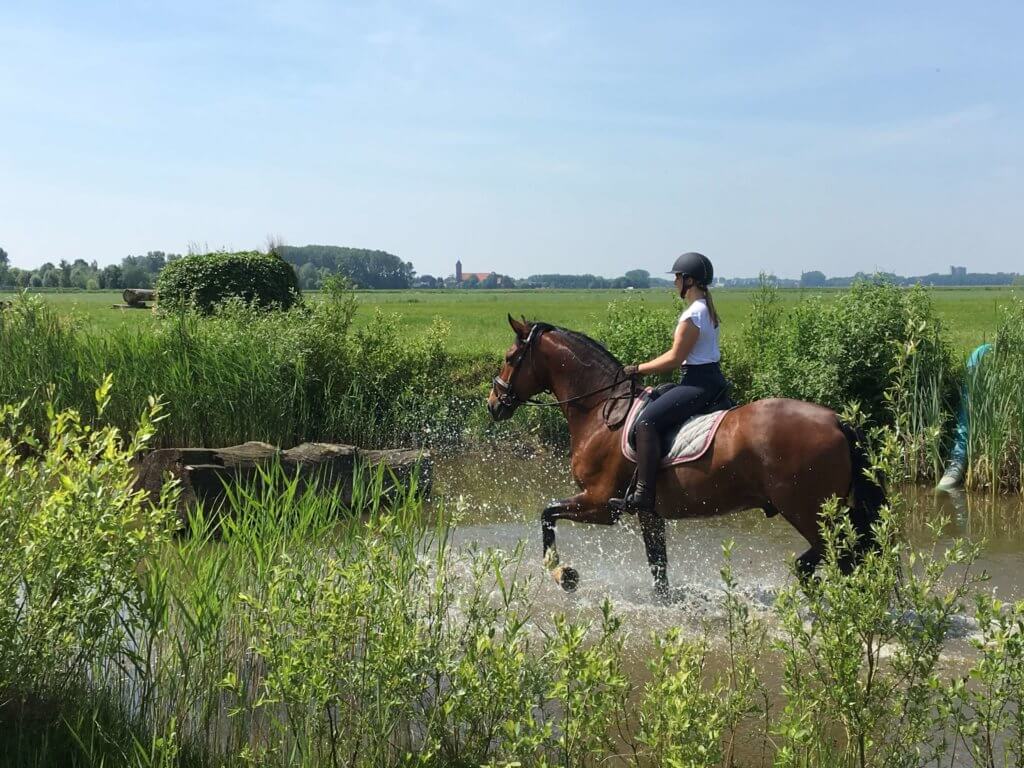 Are you dreaming of walking along the beach with your horse, relaxing together and refreshing in the water…?
I will guide you during your first time at the beach and make it an unforgettable and positive experience.
A good preparation is necessary before we go.
During the preparatory lessons we will first check the basics of your training. How does your horse (and you) react in a new environment?
When both are relaxed in an inside and outside arena, we will go to a cross country field to train in a different area. Don't worry you don't need to jump, we will especially focus on relaxation and going into the water.
Step by step I will prepare both of you for the lessons at the beach!
The lessons are individual or with 2 people; in-hand and/or ridden.
It is possible to come one or several days.
Feel free to contact me for more information.
"

Ik heb de begeleiding van magali ervaren als een echte verrijking, ook naar het werk met mijn andere paarden toe. Een aanrader voor elke ruiter, ook zonder "probleempaarden".

Yana